Store Categories
Wooden Train - ADVANCED
LP-1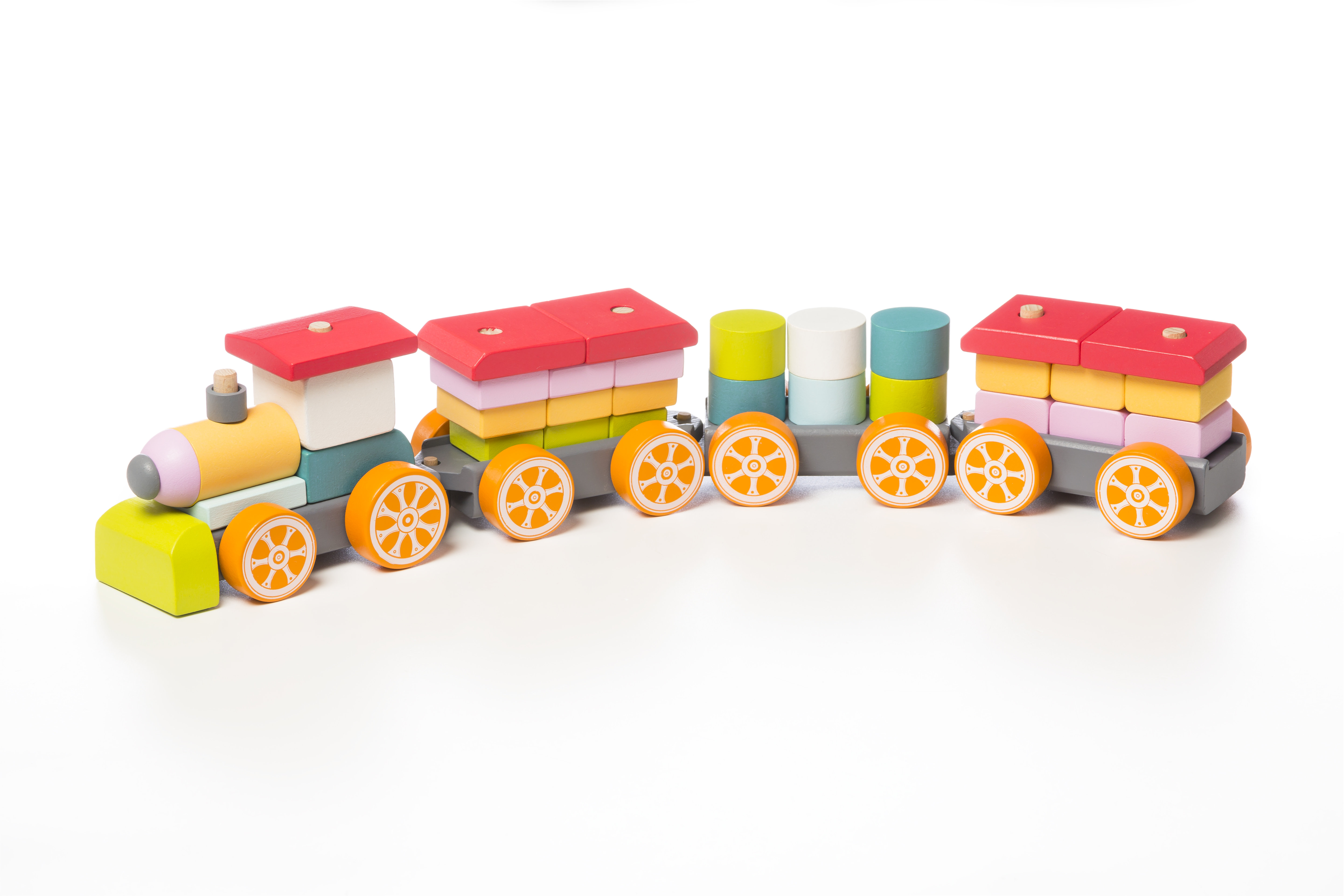 Wooden Train especially designed for supporting toddlers skills development, like: imagination, creative thinking, fine motor skills, colors and shapes, spatial thinking, problems solving; Design is based on requirements of Montessori education system: specially selected materials, colors, shapes. Highly durable toy, easy to clean, store and maintain.

This is ADVANCED version that moves child to a next experience level. More elements - harder to solve and more choices available, that raise the challenges level for a child. Toy is designed for PUSH actions, when child keep toy in a hand and PUSH it in needed direction on a floor or plain surface. Train can be used/connected with other wagons from other sets.
The Train is a unique 37 piece construction kit that builds 3 carts for a train. The front part of the toy will be locomotive and the other three will make train vehicles of different types. Locomotive and all three coaches can be easily put together and separated. The train can have multiple variations built allowing for a longer playtime.

Specification:
1 train + 3 wagons set. 37 parts
wooden couplers link the wagons together
Solid wood construction, made from safe and eco-friendly materials.
Helps to develop child's imagination, creative thinking, fine motor skills, learn about shapes and colors. Helps improve cognition, spatial thinking, enhance problem solving and develop fine motor skills.
Montessori Educational Toy
Water-based safe paint, very durable, does not break, if necessary it is easy to clean

Each color block and rod are removable and stackable. Wheels are fully functional

Ages: 18m+
Weight: 1.220kg
Dimensions: 51 x 16 x 10 cm
EU Certified product, the world recognized European Standard EN71 safety requirements for toys
Maid in Ukraine
Greta Gris / Peppa Pig Toys Stockholm Instagram